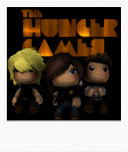 turtwig_luver491 (a.k.a. Captain Tangle) is going to be a new character in The CatBrothers: "Captains and Captains". She has a youtube account, "tangleheartwarrior," and on it has created and published now two Fan Art videos concerning The CatBrothers and Sackcats. She is still in the process of making a lot more for everyone to enjoy. She also has a Wattpad account, "CaptainTangle." She is in the midst of publishing Captain Tangle's Story, so keep watch over the profile for more updates on the story.
Her basic description is a Siamese-colored Sackcat with odd eyes- they are sometimes blue, other times green. She actually has several outfits, including her Captain's Clothing, her self-designed Kimono, and simple sweater-jean-scarf outfit.
Another bonus- she is the creator of The CatBrothers Facebook page! www.facebook.com/TheCatbrothers
Info on Captain Tangle
Edit
Color: Siamese
Age: 15
Occupation: Film Maker & Sackcat Artist
Home: America
Gender: Female
Appearences
Edit
The CatBrothers Series: "Captains and Captains"
Captain Tangle's Story (Movie)
A Catbrothers Carol (Cameo)
NegaTwins (Voice of Tiger)
Ad blocker interference detected!
Wikia is a free-to-use site that makes money from advertising. We have a modified experience for viewers using ad blockers

Wikia is not accessible if you've made further modifications. Remove the custom ad blocker rule(s) and the page will load as expected.