Safire was Captain Rap's alternate ego in SpaceKat Pirates. He looked quite similar to Rap. The only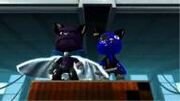 differences are that Safire's skin is bubbley, he has no hair, he wears shoes, and his outfit was entirely black.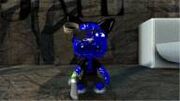 There was a mistake at the end of SpaceKat Pirates. During the rest of the film, Safire's skin was bubbely and he had no neck item. Though at the end when he's fighting Captain Sacky Marrow, his skin appeared smooth and he had the Happie Medallion.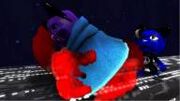 Ad blocker interference detected!
Wikia is a free-to-use site that makes money from advertising. We have a modified experience for viewers using ad blockers

Wikia is not accessible if you've made further modifications. Remove the custom ad blocker rule(s) and the page will load as expected.